Should You Pursue a Property Damage Lawsuit?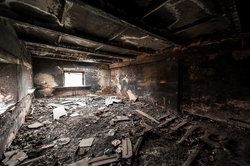 A fire, flood, or other household disaster can result in major inconveniences and mounting expenses. While you may hope that your homeowner's insurance will pay claims fully and promptly, this is not always the case. Or, if another party caused your property damage, you may be dealing with liability insurance representatives who are seeking to undervalue your claim. A property damage lawsuit, filed by our Austin attorneys, is sometimes the most effective way to attain the reimbursement and compensation you are owed.
The experienced attorneys at Ely & Reed, Nick Reed and Michael Ely, provide outstanding legal representation for all types of property damage. For a free consultation and professional assessment of your potential case, contact us today.
Property Damage Lawsuits
Damage to your home and personal possessions can be caused by defective or malfunctioning appliances, bursting water pipes, natural disasters, and toxic mold. Sometimes, the full claim should be paid by your homeowner's insurance. In other cases, the fault lies with another party. For example, shoddy construction can cause property damage. Or, the negligent actions of a utility company or even a public official can contribute to property losses caused by explosions, flooding, or landslides. Determining liability can be complicated, and it is definitely an asset to have an experienced property damage attorney on your side.
Insurance Issues
When you are dealing with insurance companies, you are negotiating with people who do not have your best interests in mind. They are focused on saving money, and may do so by trying to pass the buck. Pinning blame where it doesn't belong and offering low-ball settlements are just some of the tactics insurance companies use to avoid expensive payouts. We should know. Both Michael Ely and Nick Reed have experience representing insurance companies in property damage and personal injury lawsuits.
Effective Representation
Today, we are dedicated to helping plaintiffs find justice, and our defense background gives us an edge in negotiating fair settlements on your behalf. When you retain the attorneys at Ely & Reed to represent you, you will have experienced advocates that know how to fight for your right to full compensation. Our track record of past results includes many high dollar settlements and jury verdicts. Some property damage disputes end up in front of a judge and jury, and we have the skill and experience to effectively litigate your case in court.
It is in your best interest to contact Ely & Reed as soon as possible after property damage has occurred. You are legally obligated to take steps to mitigate your damage, and we can provide guidance and resources to help you do so. If injury or wrongful death is involved, such as in the case of a gas explosion, we also have a very strong personal injury law practice.
Contact Us
At Ely & Reed, we work on a contingency fee basis. This means your legal services will not cost you anything unless you have received your monetary settlement or award. Initial consultations are always free. Contact Ely & Reed today.